17 Ideas to Market Your Off-Season Wedding Photography
Weddings are a seasonal thing. They really pick up in the spring, ride at a steady pace through the summer, then climb in the fall. But then comes November, when the frenzy of high wedding season slows down, it can be tempting to hibernate until spring. If you've had a particularly busy year, you might need to brush up on your heels for a minute.
But once you've paused to catch your breath, don't succumb to the temptation to binge on Netflix and relax with your business. The off-season is your golden moment! Now is the time to get ahead of your competition and really build momentum for your business.
Here are 17 off-season wedding photography marketing ideas. You probably already do some of them. Some will not work for you. And some are things you should do, and you promised yourself to do it last year. So let's go !
Category: Content Marketing
#1. Blog Your Shoots
Blog your weddings on your blog! It seems obvious, and maybe it is. That's why we put it first. If you have any weddings you haven't blogged yet, pick your favorites and prep and blog them. Schedule them to be published at regular intervals in the future. If it's one a week, great. If one a month, also fine. Publish your work on your blog, you won't regret it. You create a beautiful portfolio as well as a giant traffic magnet that sucks up Google. It's a win/win.
#2. Get reblogged
Get another blog to blog your blog on their blog. It's not as difficult as it seems. Just look at the wedding blogs you like and see which of your weddings match what they like. So, you know, send it to them! If you don't want to do it the hard way, you can also use Two Bright Lights.
#3. Contribute a guest blog
Got a friend with a cool blog? Contact us and ask if you can contribute to a guest blog. Surely there is a subject you are aware of that they could use. Blogs always love a guest post because it takes a bit of the work out of them and boosts their credibility. And for you, it positions you as an industry expert and gives you something to talk about/post/tweet!
#4. Create a guide
As a frequent spectator of weddings, you have a much better understanding of the things that should be done and the things that should be avoided. Consolidate your knowledge in a helpful resource guide. Ten wedding shoes to avoid at all costs, Top Five People Not To invite to your wedding, how to look amazing on your wedding day…stuff like that. Make sure the images are all yours and ready to share. Share it on your blog, on your social networks, then send it to industry blogs.
Category: Social networks
#5. tag all things
Do you have any untagged photos of clients in the wild? A simple marketing trick is to go through all your previously posted photos and make sure everyone possible is tagged. Reach out to past customers and encourage them to tag themselves! Any new tag will make your photos appear in feeds around the world, which is always a good soft marketing move.
#6. instagram
Is your Insta game locked? Review the photos you've posted in the past and weed out any that don't represent your brand today. Remember that any photo that is not a good photo does not need to be in your visible portfolio. It's not technically marketing, but it's defensive marketing, protecting future customers from old photos that might put them off. And for every old photo you nix, add a shiny new one you love!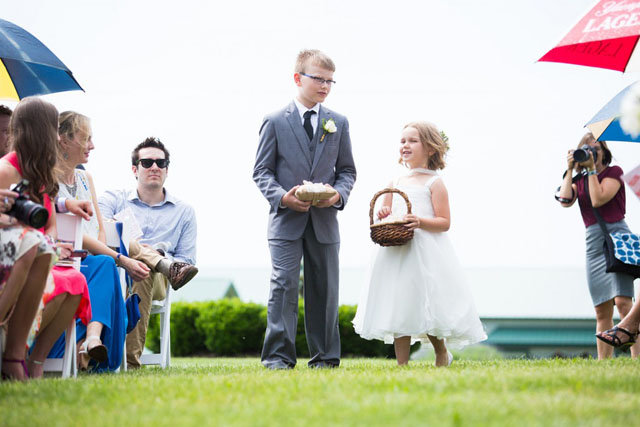 #7. Snapchat, maybe?
Honestly, we don't know what to tell you about it. We've heard it's all the rage among kids these days, and talented wedding photographers are using it, so it can't be that bad.
Category: Real Networking
#8. Court a place
What are the three cool places where you would like to shoot more? Often a location will have a relationship with a photographer they like. Why isn't it you? If they knew you – and knew your work – they would definitely like you and probably recommend you. So come out and say hello. Stop and ask if you can mark off the space because you've never shot there, but you'd like to be ready when the time comes. Take a little tour, take some photos of space, make a friend! And when you get home, edit some of the more unique photos and email them to the site as a thank you for their time.
#9. Shoot a Planner
Do you know an organizer who plans many weddings, but does not use you as their exclusive reference photographer? Call them! A great way to befriend a planner is to offer them a free photo shoot. They get a great shot for their marketing, they get to know you a little better, and they experience the joy of sitting in front of your camera. At the end of the session, you will be best friends and you may have a new source of sponsorship!
#ten. Side Kick your heroes
Some weekends you won't have a wedding. And some weekends your photo hero probably will. Contact a photographer whose work you admire and let him know that you would like to take a second photo with him, if you are free and he needs it. Three benefits: a little extra income from a second shoot, the experience of working with a hero, and building a relationship with a high-end photographer who could become a potential referral source!
Category: Friends and Relations
#11. Save this date
Take a look at next year's calendar. See all those empty dates, the ones that don't have a wedding to photograph? Create a nice image that shows dates that are already booked. Say something like "next year is really booked – if you have a friend getting married on one of these other dates, I would love to meet them! Share this on social media and maybe email your past clients, just letting them know you'd like a referral!
#12. Ask for references
It's one we debated even mentioning, but some of our more introverted photographers could use the encore. Your friends, family, and past clients may not immediately think of your name when a wedding is in the works. They must be conditioned to think of you! Don't spam people, but it never hurts to share a sponsorship request on social media and via email. Say something tactfully but firmly: "Do you know a couple who are getting married? I would love to have the opportunity to be their photographer. Please make an introduction!"
#13. Encourage recommendation
This can go both ways. Some feel that he is in bad shape bribe people to send you a referral. Others firmly believe that it is good and right to reward anyone sending you business. How do you feel about that? If you're pro-incentive and ready to reward, make a plan and let it be known! What is your reward? Is it a nice gift? Is this a portrait session? Make it something appealing enough to keep you in their minds!
Category: Doing other things
#14. Volunteer
Is there a nonprofit whose vision you support? Volunteer to photograph an event or its staff. It's a great way to connect with people in your community and potentially get future clients. Be careful, however. If you volunteer your photography services for a good cause, you can work for free. But be sure to provide your best work, and when asked about a paid shoot, state your standard prices.
#15. Shoot a directory
Many churches need good yearbook photos. Contact churches in your area and offer your services. You can charge a flat rate for a single day and in the process meet dozens of potential future customers. You might not want to be a church yearbook photographer, but you can't deny the value of having 200 people who know and love your work. Don't be cheeky, but don't be afraid to hand out a business card to each church member you photograph.
#16. Create a creative project
The internet loves creative photo projects. From Dogs Shaking Water to Humans of New York, there's a constant demand for smart, beautiful, image-driven content. What motivates you ? What intrigues you? What do you want to shoot? Do you live in Akron and love acorns? Shoot a series of Akron Acorns! It provides a great experience, lets you be more creative than normal, and potentially becomes a fun blog post. And if you play well, it can increase the visibility of your business!
#17. Never stop marketing
Whatever you do out of season, market your business. That's kinda the key. There are a thousand other ideas to help you grow your tribe, increase your brand awareness, market your target brides more effectively, and generally increase your bookings. Find the ideas that work best for you and get to work!
---
About the Author: Levi Wiggins is one half of Harder+Wiggins, which is based in Nashville, Tennessee. He works with his wife Shayna as a photographer writer. This article was also published at KISS University.
---
Picture credits: All photographs are copyright of Leeann Marie Photography and used with permission