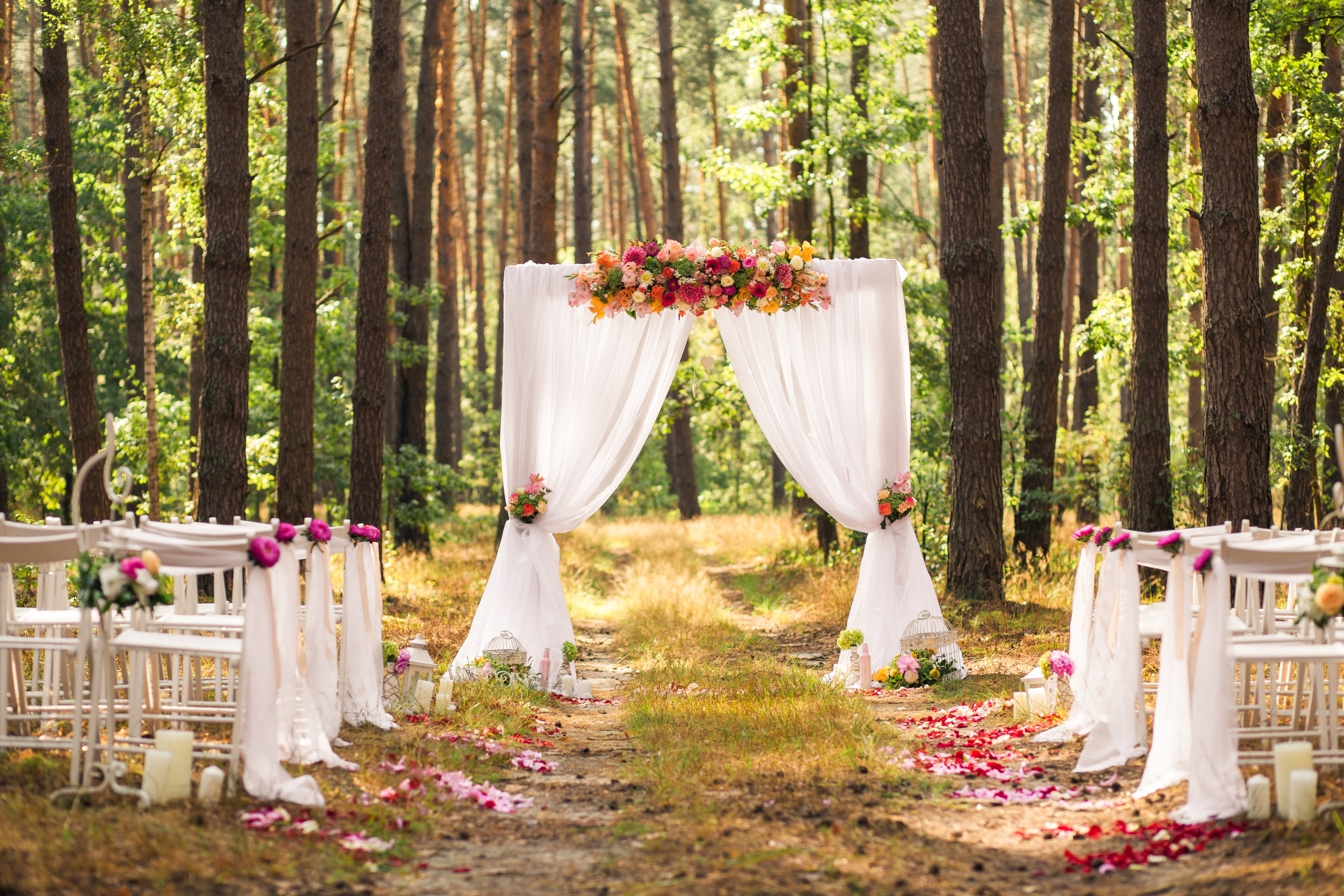 Bride shares what she included in wedding welcome bags in clip: 'Very cute'
The TikTok, captioned "Welcome bags we made for our guests checking in to the hotel #welcomebags", has been viewed over 376,000 times and liked 10,300 times since it was shared on the 29th. March.
According to The knot, a wedding market, in a survey of 15,000 newly married couples in 2021, the price of wedding favors and gifts averaged $450. The survey also revealed that the price fluctuated depending on the region of the United States where the event was taking place. For example, in the Northeast and New England areas the average cost was $464, but in the Southwest the cost was $377 on average for favors and gifts.
The 23-second clip was shared by TikToker @jordanbrittlovato, or Jordan Britt Lovato, the new wife of Philadelphia Eagles snapper Rick Lovato. The couple tied the knot on Feb. 19, and Jordan shared many moments and insights from their wedding via TikTok.
The video was accompanied by music and Jordan began by taking a look at many black and white cloth bags all placed together in bins.
"So these are our welcome bags that we made for our wedding," she said. "I got them on Etsy from ModParty and then had these lovely maps of Philadelphia made, also on Etsy."
She took a closer look at one of the bags, which read, "Welcome to our wedding." Attached to a strap was a colorful map of Philadelphia, and behind that was a calendar of events for the wedding festivities.
Inside the bags were a number of goodies, and Jordan shared a preview of all the items distributed in various piles in boxes and bins, which included Cheez-Its, tissues, eye masks , mints, Advil, Shout wipes, gum, makeup remover, and Liquid IV, an electrolyte drink mix.
But that was not all. The TikToker also included personalized cookies, which featured the couple's name and initials, along with the word "Love" written on them. There was even a Liberty Bell cookie that said "Welcome to Philadelphia."
In a comment, Jordan revealed that the bags were for anyone staying in their wedding block at the hotel of their choice.
Many viewers seemed to appreciate the efforts made for the wedding gift bags, and many people also had specific questions for the bride. "Love!" said a viewer. "Where did you buy the wholesale Shout wipes and makeup remover wipes?" The designer replied that she got the items from Amazon.
Other appreciation comments included things like "Very cute", "Love a good welcome bag" and "Great idea!" They look amazing! »
Another person was shocked at the large number of bags and said, "Wow! You had a lot of outsiders at your wedding!"
Some people focused on details. "So cute," one viewer commented. "I love Philly cards and cookies!"
However, one onlooker wondered why the bride was giving gifts. "It's your wedding," they said. "Why do you do gift bags? »
One TikToker admitted that they "don't care enough about people to do that. I wouldn't even invite my parents."
Not everyone saw the positive in gift bags for guests. "Stupid," one viewer simply said, while another called it a "waste of money."
Jordan said Newsweek: "We got engaged in 2019 and then postponed our wedding from March 2021 to February 2022 in Philadelphia. So I had a lot of time to plan and think about the details. I was really excited that our friends and family be all together after so long. I thought it would be a treat for them to check into the hotel after most of them flew to Philadelphia for the wedding. It is extremely common in the wedding industry that welcome bags are provided by the couple at the hotel I tried to cover all of our bases in terms of what people needed and bought most items in bulk to reduce costs.We got a lot of good feedback from our customers.
This isn't the only viral video surrounding weddings. A woman received extra wedding invitations, so she sent them to different companies and celebrities in a TikTok video. In another viral moment, a groom was surprised by his best friend wearing a dress over a suit instead of his bride-to-be in a first look. A TikToker also shared two videos on tips for brides and bridesmaids.
Updated 4/6/2022, 3:04 PM ET: This story has been updated with comments from Jordan Britt Lovato and verified video.