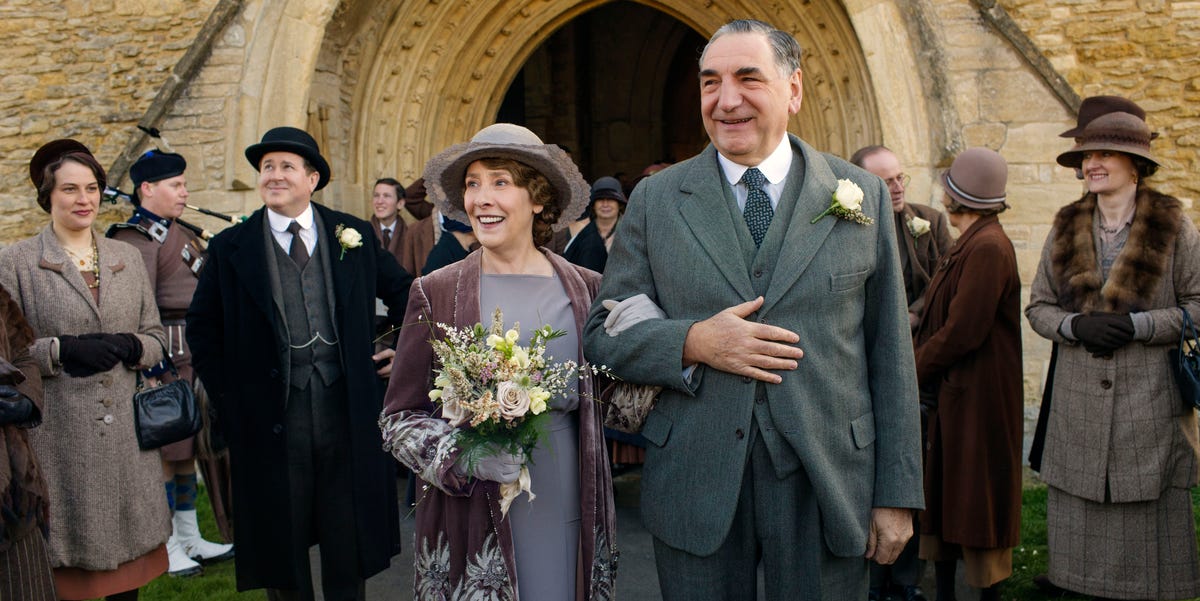 Downton Abbey Movie Wedding Engagement Spoiler
If you haven't seen the Downton Abbey movie yet and want all the storylines to be a surprise, proceed with caution, spoilers ahead!
Season 6 of Downton Abbey gave a happy ending to nearly every member of the show's ensemble cast. For many characters, that meant wedding bells.
The final episodes of the much-loved period drama saw Mr Carson and Mrs Hughes wed, Lady Mary wed Henry Talbot and Lady Edith wed Bertie Pelham, who happened to be the Marquess of Hexham.
Off-screen, cousin Isobel also made her happily ever after. At the end of the series, she is married to Richard Gray, who gave up his estate to be with her.
But the wedding bells could still be ringing at Downton Abbey.
According to actress Sophie McShea, her character Daisy is engaged to Andy the Footman in the upcoming movie.
Although there was a clear flirtation between the two downstairs workers on the TV show, it seems their relationship grew into something more serious between when season six ended and the movie resumes.
"The movie starts a year and a half after the show ended, and she's sort of engaged to Andy. So we're going to see how that relationship plays out, because by the end of the show, they've revealed themselves to be one to each other that they loved each other," McShea said. Restlessness.
"This story with these two is interesting because it's not that simple or straightforward. It's nice to see it develop and it's not necessarily what you would expect. So, yeah , they have a bit of – it's really hard to talk about everything without spoilers!"
Fingers crossed for another signature Downton Abbey marriage!
the Downtown Abby movie hits theaters in the United States on September 20, but tickets are already available for presale. GET TICKETS NOW
This content is created and maintained by a third party, and uploaded to this page to help users provide their email addresses. You may be able to find more information about this and similar content on piano.io