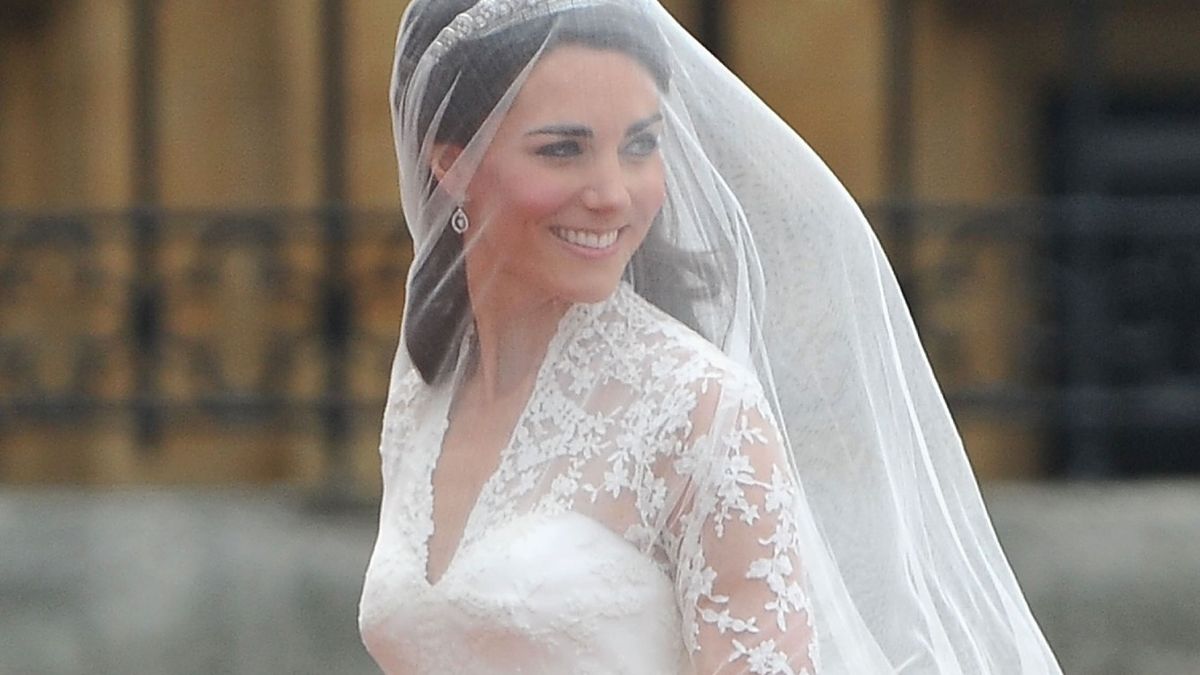 Kate Middleton cried after wedding dress designer reveal: expert
Brides want their weddings to be perfect, as they should be.
In 2011, Catherine Middleton may have married into the royal family, but she was first and foremost a bride, and as such, she wanted her vision for the day to come true.
Unfortunately for her, the media scrutiny was accompanied by equally intense indiscretion, and a major secret she had wanted to keep for her big day fell into the pages of Grande's most famous broadsheet. -Brittany. Her wedding dress designer, Alexander McQueen's Sarah Burton, was revealed to the world prematurely.
"Behind the scenes, I think it brought tears to the palace because Kate had done everything she could to keep the wedding dress a secret," royal expert Katie Nicholls said in the documentary. The secrets of the royal seamstresses (through the Mirror).
According to Mirror, The Sunday Times announced the news about two months before the royal nuptials. "[Burton] was selected by Middleton, who is increasingly striving to develop her own style, due to her quirky elegance, understatement and low profile," it read at the time.
"A fashion source said the dress would be a combination of Middleton's own design ideas and Burton's extensive knowledge and understanding of high fashion.
"Middleton had hoped to keep Burton's name a secret until the wedding."
But the public knowing who designed the long-awaited gown took nothing away from the dress that comes to light when the future Duchess of Cambridge visited Westminster Abbey IRL and on our TV screens. More than a decade later, who can not imagine this gorgeous lace dress?