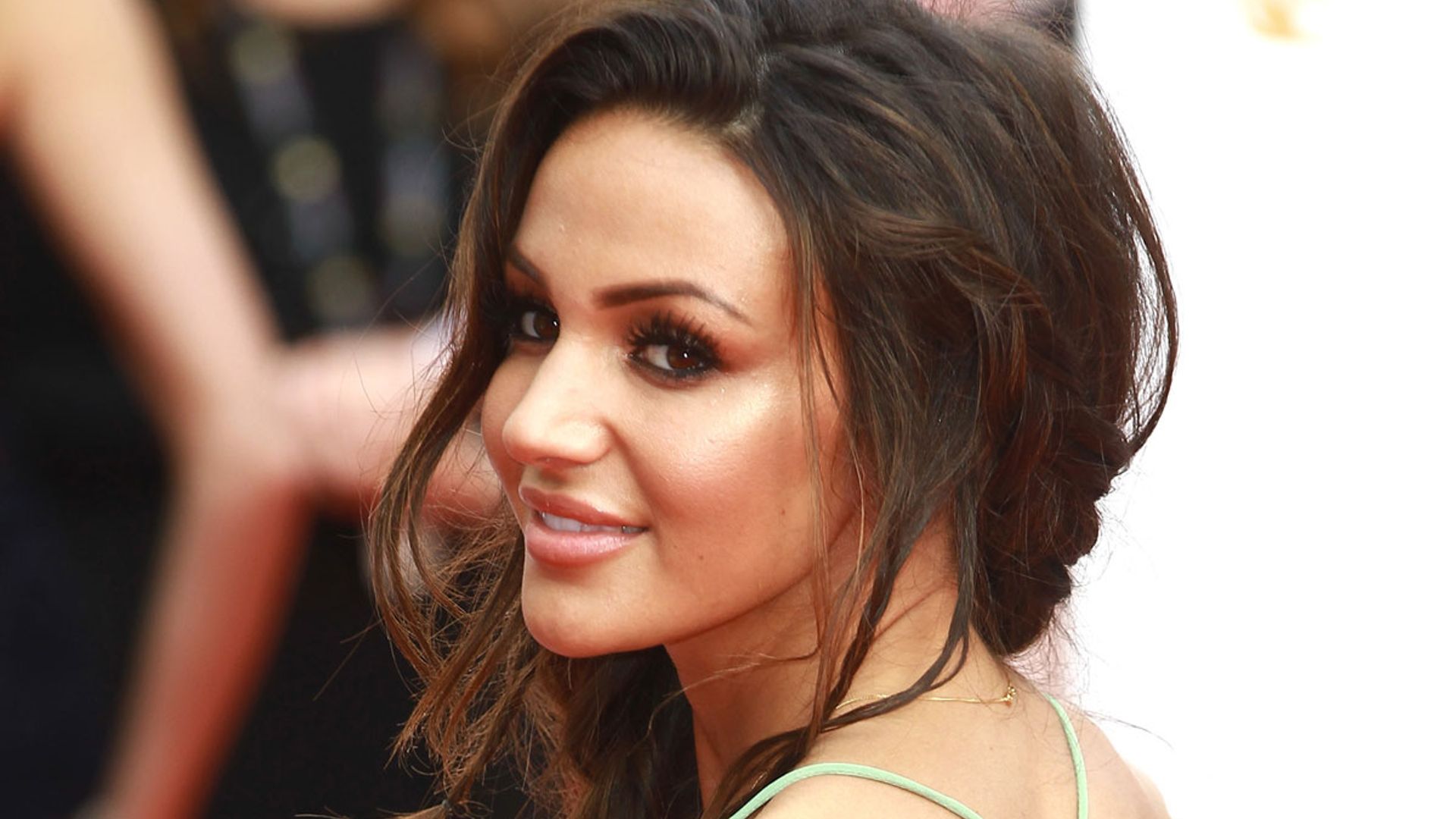 Michelle Keegan rocks a figure-hugging bridesmaid dress in new wedding photos
Nicholas Murphy

Michelle Keegan's sisters-in-law Jessica Wright and Natalya Wright have shared new wedding photos of the Our Girl actress on her birthday.

Michelle Kegan looked sensational in a figure-hugging satin bridesmaid dress in new photos shared to mark her 35th birthday.
MORE: Michelle Keegan wears form-fitting workout gear in rare gym selfie during Sydney trip
The Our daughter the actress, who recently celebrated her seventh wedding anniversary, was pictured rocking an off-the-shoulder dress at her wedding of sister-in-law Jessica Wright back in September 2021. The champagne-colored dress, with a gathered waist and a long skirt, was part of the Tripletta Bridal Couture collection, and it was accessorized with Pandora jewelry.
WATCH: Michelle Keegan was given a special role at her sister-in-law Jess Wright's wedding
"Happy birthday to my beautiful sister-in-law @michkeegan. Love you, hope you have a great day, miss you," Jess captioned the behind-the-scenes snap, followed by several emojis in the shape of a heart.
READ: Michelle Keegan's unseen wedding snap shows the back of her dress – wow
RELATED: 'I Was A Guest At Michelle Keegan And Mark Wright's Wedding – And It Was As Spectacular As It Sounded'
Jess was pictured wearing her low-cut Milla Nova wedding dress with long sleeves and a layered tulle skirt – the first of three outfits she wore on her big day with William Lee-Kemp. The bride then donned a strapless Vivienne Westwood dress and another dress from Australian design house Pallas Couture for the evening celebrations.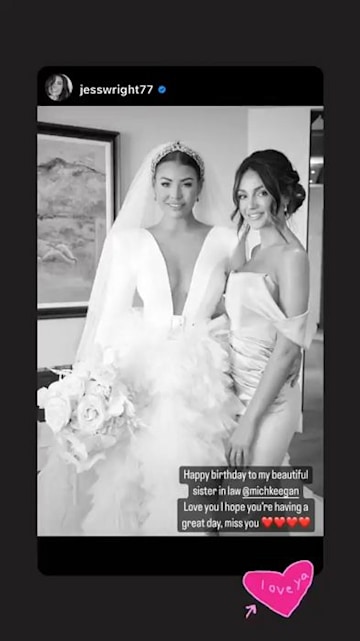 The actress was a beautiful bridesmaid in a retro wedding photo
Michelle was one of 12 bridesmaids at the Mallorca nuptials – which took place at the Basílica de Sant Francesc in Palma, followed by the Spanish castle, Castillo de Bendinat – alongside Jess's younger sister, Natalya, and of his two other sisters-in-law, Hollie Kane Wright (the wife of professional footballer Josh) and the groom's sister Holly Lee-Kemp.
Natalya also shared a wedding photo of herself walking down the aisle with Michelle on Friday, writing, "Happy birthday to my beautiful sister-in-law. I miss you! Love you."
Jess had 12 bridesmaids, including Michelle
Talking about her big bridal party, Jess, 36, shared HELLO! Magazine"I didn't want to leave anyone behind. Having my sister, my cousins, my sisters-in-law and my best friends by my side only made the day even more special."
Michelle clearly shares a close bond with her in-laws, so it's possible she'll miss a big party with them while in Australia.
Her husband Mark Wright did not miss the opportunity to pay public homage to the actress, sharing some sunny photos of the couple in the process. He lovingly wrote alongside a sunset photo, "Happy birthday girls @michkeegan."
MORE: 8 Made in Chelsea star engagements and weddings straight out of a fairy tale
Planning your wedding? Sign up for HELLO's brand new Bride Guide newsletter!