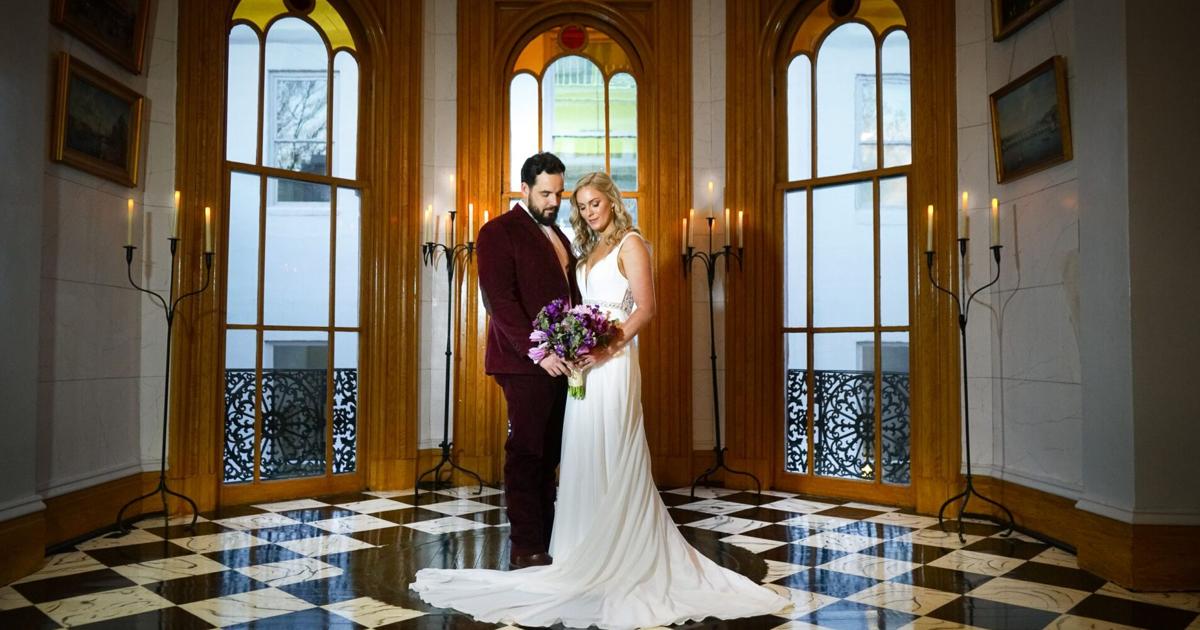 Wedding photography industry refocuses on runaways during and after pandemic | Characteristics
A lot of planning goes into weddings, but couples who were planning on getting married in 2020 probably didn't plan for a global pandemic.
When plans changed dramatically for many last year, wedding photographers and residents of Thompson's Station, Dak and Angie Alley, changed with them. They've moved from a more traditional business model of wedding photography and videography to work-only elopements — or micro-weddings, minimonies, whatever a couple decides to call it.
"It was so much fun for us to enjoy the moments," Angie said. "Sometimes we are the only guests of these couples, plus the officiant."
Through their We Eloped Nashville business, which serves Williamson County and the greater Middle Tennessee area, the Alleys offer a variety of photography and videography packages. They also offer live streaming services so anyone can watch a wedding from their computer screen.
Dak explained that they had offered live streaming services for weddings since 2019, so when COVID-19 hit, they were ready. When it was not safe to attend a wedding ceremony, attendees could join virtually, and even in the future, people who might be in an assisted living facility or have other circumstances making travel and difficult transport can watch online.
"We've heard stories of guardians logging on so that [the couple's] a loved one can watch," Angie said. "It's so important to us."
They want to do everything they can to ease the couple's logistical burdens – "they're doing an elopement because they don't want the stress," Angie said – while making sure the elopement doesn't turn into a "chain marriage". ." They get to know the pair they're working with and hear their story not only so they can build a relationship, but also know what key moments to capture.
"You still get almost everything you do in a large, full-size wedding, but it's all condensed," Dak said.
He shared that couples get snaps of the big moments — the kiss, the send, etc. – while getting a and b footage (staged and candid) throughout the event, regardless of the length of the ceremony. They shot ceremonies ranging from 15 minutes to three hours.
Couples even have the option of having a photoshoot in Dak's 1993 Cadillac Allante, which is a nod to Dak's early days as a wedding photographer.
"I had a Rolls-Royce that I rented for weddings and I always asked the photographer, 'Can you give me a picture?' And they were saying yes, and they never did," Dak said.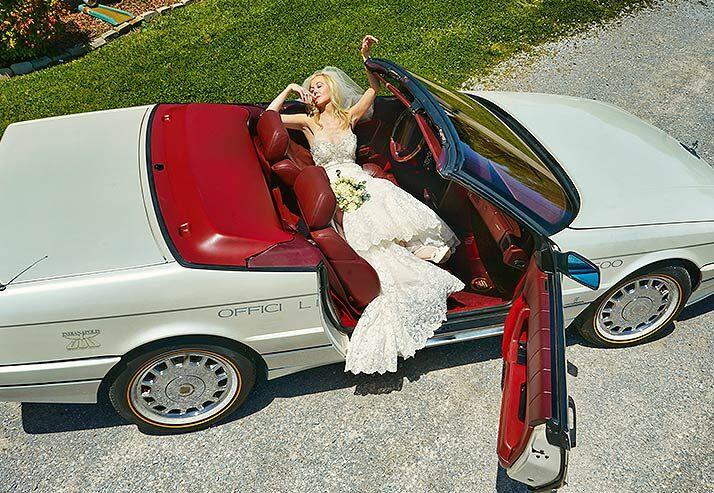 Thus, in 2001, he decided to train in photography and videography, embarking on the wedding photography sector. Today, 20 years later, he is rather experienced and uses quality equipment. His experience with prior photographers also shapes the way he works with clients.
"We don't hold your photographs hostage like a lot of people used to do," Dak said. "We'll own the photographs, but you'll also own them, so if you want to have them printed at, say, Costco or whatever, we allow you to do that so it's not more and more money on the side. "
Besides using high quality cameras, the real benefit of choosing We Eloped Nashville is the Alleys editing skills.
"Shooting is also an art, but a lot of people can learn that faster than the art of editing," Dak said. "It takes a lot longer to edit than to film."
The Alleys can even help couples find the perfect spot for their special day. Although they work in any location, they have always worked with popular local venues, such as Homestead Manor in Thompson's Station, Mere Bulles in Brentwood, The Barn at Allenbrooke Farms in Spring Hill and Evins Mill in Smithville.
"It's just a privilege for us to be here during this special, special, special time," Angie said.
For more information, visit www.WeElopedNashville.com.